行业报告分享:2013年世界前10位花费最多新药研发的药厂
时间:2014-05-30 14:45:21 来源:Fiercepharma 点击:
The top R&D spenders in Pharma in 2013
May 7, 2014 -- John Carroll, Editor-in-Chief.
Over the past few years, the bottom-line number on R&D spending among the big 10 pharma companies--about $70 billion--has remained about the same. But behind the steady collective figure lies deep changes that continue to fundamentally alter the landscape of drug research and development around the world.
Last year, Merck was finally forced to abandon its steady-at-the-helm approach and admit that it had a big R&D problem. The solution was straight out of the Big Pharma restructuring playbook: Downsize, lay off thousands, find your core areas of expertise and get your new R&D chief to send deal teams out in search of academic and industry partnerships.
We haven't heard much about those deal teams, though. Perhaps that's because Merck's R&D chief, Roger Perlmutter, would rather build up an industry-leading effort on immuno-oncology, while waiting for some of its late bloomers in the pipeline to finally deliver. Perlmutter has a lot to prove after getting the big shove at Amgen --and he's fully capable of doing it.
Pfizer would end the year acknowledging that its new launches weren't nearly as successful as needed, with not much to boast about in the pipeline besides
palbociclib(
细胞周期蛋白依赖性激酶(CDK)4/6抑制剂, :转移性乳腺癌
).
Little did anyone expect that it would soon go on to suggest the first new megamerger in years, picking out struggling AstraZeneca --which is desperately working on a grand turnaround scheme of its own--as the perfect partner for a global player looking for a low-tax zone to shelter in. Pfizer's gone out of its way to reassure jittery U.K. pols that they plan to keep a major R&D operation in the country, but after earlier big deals like this, widespread chaos and confusion tends to reign once the deal is done. And there are no such assurances in place for the U.S. or Swedish research outfits.
GlaxoSmithKline would sweep up 5 new approvals in 2013, happy to assert that its reform effort from 4 years ago was paying off while unhappily watching its most innovative prospects flunk out of their Phase III exams. Then the executive team turned around and decided to lateral their cancer drug portfolio to Novartis, which was eager to beef up an area where it does its best work in exchange for vaccines--a field they never mastered.
Roche steamed along, continuing to earn praise for its work at Genentech while trying to reform its Basel-based pRED under John Reed. The jury is still out on that one, but Reed's team earns an A for positive attitudes and some hard work at the deal table.
Thwarted from executing a major restructuring in France, which has been a virtual nonperformer in R&D in recent years, Sanofi would have a tough year at Genzyme while enjoying a close relationship with a booming Regeneron. And this year it would make the unexpected choice of going much deeper into
RNAi
with Alnylam as its Big Pharma rivals continued to exit the field. But Sanofi chief Chris Viehbacher is betting that even if he can't inspire good R&D inside the company, he can buy it from someone else. And that's not a bad strategy.
J&J would continue to rely on partnering for big approvals, fleshing out a new global effort aimed at dozens of new deals a year. Eli Lilly would go another year without an approval, bracing as the company went over the patent cliff. This year Lilly is hacking out about a billion dollars from its research budget, promising that new approvals will start to turn things around. And Amgen joins the list this year, continuing to pump more cash into R&D as it looks less and less like the world's biggest biotech and more and more like another aging pharma giant with an energetic dealmaker at the helm.
In Big Pharma R&D, the more things stay the same, the more they change.
Roche (Genentech): Mixed results mar turnaround plan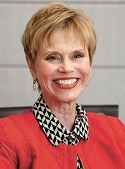 Sandra Horning, chief medical officer and head of global product development
2013: $10.3 billion (9.27B Swiss francs)
2012: $10.7 billion (9.55B Swiss francs)
Change: Down 4%
As a percentage of sales: 18.6%
Chief Medical Officer: Sandra Horning
Over the past few years Roche has depended heavily on its cancer drug pipeline at Genentech to continue to deliver significant new therapies as it tried to reorganize and revive its long-standing R&D division based in Basel. But even after a wholesale revamp of its operations, the jury is still out on whether the pharma giant--with its industry-dominating R&D budget in pharma and diagnostics--can work itself out of the hole it dug for itself.
When the annual report for 2013 came out, Roche counted 15 programs in late-stage development.
And there are more coming. Just weeks ago Roche highlighted positive data for
lebrikizumab(在II期临床中,
骨膜素蛋白(periostin)高水平表达的患者群体,与安慰剂相比,lebrikizumab使哮喘发作降低了60%。而在低水平骨膜素蛋白的患者群体中,与安慰剂相比,lebrikizumab仅使哮喘发作降低了5%
)
, an IL-13 antibody that looked promising against asthma in Phase IIb. Back in 2011, Roche CEO Severin Schwan picked lebrikizumab as one of three prospective blockbusters in the pipeline. Roche plans to file an approval by 2016 as it also pushes ahead with another midstage immunology program for the ulcerative colitis drug etrolizumab (单克隆抗体β7,治疗中到重度溃疡性结肠炎).
Schwan, though, has to be reevaluating the potential of another one of his top picks: MetMab(作用于Met通路来治疗NSCLC癌症). In March 2014, the drug failed in a Phase III study of non-small cell lung cancer. MetMab (onartuzumab) was aimed straight at the Met pathway, with investigators expecting to see further signs that the drug could throw a monkey wrench in a biologic cascade that triggers the spread of cancer as cells grow, divide and spread. The late-stage study was designed to determine whether a combination approach with Tarceva could allow advanced patients to live longer.
The failure follows fast on the heels of another signal defeat in late-stage studies for Roche. The schizophrenia drug bitopertin failed a full slate of Phase III trials, marking the latest in a series of setbacks for the difficult field.
The problems with pRED have been underscored repeatedly over the past 2 years. The unit failed badly with aleglitazar, a diabetes drug that never had much of a hope. The therapy was kept in the pipeline long after PPARs had been involved in dozens of clinical wipeouts--just as dalcetrapib(提高HDL,三期临床失败) had to wind its way to the bitter end after Pfizer's pratfall with a rival drug.
Generalized medicine drugs are distinctly out of favor now. But its Basel-based pRED group has been refilling its pipeline over the last year after shuttering its sprawling research campus in Nutley, NJ. And gRED (Genentech) in California has been continuing its hunt for new drugs, which has delivered a series of pioneering approvals.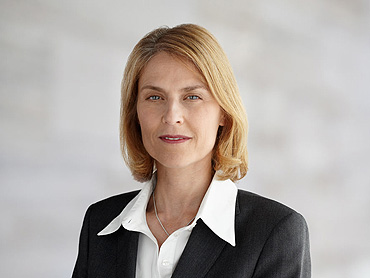 Sophie Kornowski-Bonnet, head of Roche partnering--Courtesy of Roche
pRED research chief John Reed and Sophie Kornowski-Bonnet, head of Roche partnering, tell
FierceBiotech
that with 36 molecules in development, they're bullishly looking for about 18 more programs over the next year or 2 to complete the pipeline overhaul. The 2 top Roche executives, in attendance at the J.P. Morgan conference in San Francisco, expect to get the boost from both internal research as well as external partnerships and buyouts. And Kornowski-Bonnet says they're willing to spend "up to a few billion, I suppose," for new deals that can add significant new therapies and technologies.
Right now, Roche can't afford to cut back on R&D. But for Reed to keep his promise of stability in pRED, the R&D arm will need to start delivering in Phase III.
2. Novartis: Going deeper into cancer drugs
Mark Fishman
2013: $9.85B
2012: $9.33B
Change: Up 5%
As a % of revenue: 17%
Head of R&D: Mark Fishman
Over the past few months Novartis has been tailoring its R&D operations to better fit the dominant hub-and-spoke style of the day. But Chairman
Joerg Reinhardt
recently chilled any notion that the company would be cutting back significantly on its massive research budget. And Novartis needs a big research budget to fill some big holes that are being blasted on its revenue side by generic competition.
When EvaluatePharma did their evaluation of the most notable likely approvals for 2014--a lean bunch of prospects overall--Novartis came in with two of the top drugs in the late-stage pipeline. There was
serelaxin
for heart failure, which racked up consensus sales projections of $903 million in 2018, and the anti-IL17A drug
secukinumab
(AIN457) for
psoriasis
(worth perhaps $572 million in sales in four years). Recently the Phase III data for self-administered injections of secukinumab came in with high efficacy, which is likely to grease its tracks at regulatory agencies in the U.S. and Europe. And it's already beaten out Enbrel in a head-to-head study that wrapped up in 2013's summer.
Serelaxin, though, has all but jumped the rails. Embarrassingly, regulators in the EU have already turned thumbs down on the pharma giant's application, faulting the data package that was gathered in Phase III. And an FDA panel quickly followed suit with a unanimous "no" vote against marketing approval, leaving this drug likely dead in the water until investigators do the second Phase III study they were told ahead of time they needed.
The serelaxin debacle was an odd setback, particularly given the FDA's decision to give this therapy a breakthrough drug designation after the company held it up as a prime example of how Novartis would deal with looming generic competition to Diovan.
Novartis' research execs typically like to build their research programs for speed. In an attempt to take full advantage of the FDA's breakthrough drug program, Novartis went ahead and filed for an approval of
LDK378
(LDK378用于ALK阳性、克唑替尼Xalkori治疗无效的转移性非小细胞肺癌(NSCLC)患者 based on promising Phase II results for
non-small cell lung cancer
--which recently paid off with a fast approval. The company's aggressiveness has also been on full display with the progress it's been making on the CAR-T front after picking up rights to the CTL019 program initially developed by
Carl June
at the University of Pennsylvania. And in a huge swap and shop with GSK, in which it essentially traded out its vaccines portfolio for a set of marketed cancer drugs, Novartis picked up rights to Glaxo's AKT inhibitor afuresertib(慢性淋巴细胞白血病(CLL),AKT抑制剂), which recently figured in GSK's plans to refill its late-stage pipeline after a slate of new drug approvals over the past 18 months. Novartis is also getting an opt-in on GSK's experimental cancer drugs as the U.K. pharma giant continues to pursue programs in immunotherapy, epigenetics, and tumor environment.
With a rich pipeline of new therapies to work with, Novartis also had a second late-stage heart program to turn to. LCZ696(缬沙坦)和脑啡肽酶抑制剂的药物的复发药物。2014年3月31日宣布,基于令人信服的中期疗效数据并且已达到主要终点,数据监测委员会(DMC)一致建议提前终止心衰药物LCZ696的III期PARADIGM-HF研究) is their new blockbuster hope for cardiology.
Already-approved Jakavi(ruxolitinib ,JAK激酶2酪氨酸激酶抑制剂,治疗骨髓纤维化的患者的脾肿大;红细胞增多症), meanwhile, is apparently racing ahead to blockbuster status, following a well-known path at Novartis in following up initial cancer approvals by expanding the franchise. Phase III cancer drugs include LBH589 (panobinostat,骨髓瘤) and LEE011(CDK4/6药物,周期素依赖性激酶为靶点,抗药性乳腺癌和黑色素瘤药物) in combination with letrozole for breast cancer.
Sandoz
, meanwhile, says it's been making progress on a slate of pioneering biosimilars.
附表: 开发中的慢性淋巴细胞白血病小分子药物
公司
药物
靶点
阶段
Pharmacyclics/强生
Ibrutinib
BTK
已上市
吉利德科学
Idelalisib
PI3Kδ
NDA
雅培生命/基因泰克
ABT-199
BCL-2
III期
英菲尼迪制药
IPI-145
PI3Kδ, PI3Kγ
III期
吉利德科学
GS-9973
SYK
II期
葛兰素史克
Afuresertib
AKT
II期
赛诺菲
SAR-245408
PI3Kα, PI3Kδ, PI3Kγ
I期
Celgene
CC-292
BTK
I期
波托拉制药
PRT2070
SYK, JAK
I期
日本Ono制药
ONO-4059
BTK
I期
吉利德科学
GS-9820
PI3Kδ
I期
注释:BCL-2:B细胞淋巴瘤2,BTK:布鲁顿的酪氨酸激酶,CLL:慢性淋巴细胞白血病,JAK:Janus激酶,NDA:新药申请,PI3K:磷酸肌醇3激酶,SYK:脾酪氨酸激酶。
J&J: Growing a global network of dealmakers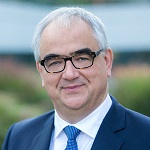 R&D chief Paul Stoffels
2013: $8.18B
2012: $7.66B
Change: Up 6.8%
As a % of revenue: 11%
Chief Scientific Officer: Paul Stoffels
Johnson & Johnson wasn't Bob Duggan's top choice for a partner on ibrutinib(依鲁替尼,套细胞淋巴瘤). The CEO of Pharmacyclics felt that there were other players at the bargaining table with a much better track record at developing cancer drugs. But the company's team, led by eager R&D chief Paul Stoffels, was impossible to ignore. So was their near-$1 billion deal to partner on a drug that was to go on to be approved as Imbruvica(依鲁替尼), picking up 3 breakthrough drug designations from the FDA. And Duggan is now gleefully fond of saying how glad he was that he went with the J&J offer.
When J&J identifies something it wants, few Big Pharma companies are as aggressive at getting it. So it's no surprise that when a number of rivals are putting the brakes on R&D budgets or capping costs, J&J is stepping on the gas.
It's now in the finishing stages of completing its 4th global deals team in Shanghai, which will be linked up with business development groups in London, Boston and San Francisco--along with some satellites--via online conferences.
These teams are mostly focused on early-stage deals, but J&J has established a reputation for successfully executing billion-dollar deals for top programs. That rep is being built on its $1 billion buyout of Cougar Biotech, which delivered Zytiga(乙酸阿比特龙酯,前列腺癌), and more recently was enhanced with its more recent $1 billion deal to buy Aragon and a possible combo drug that can be used with Zytiga--ARN-509(雄激素受体信号抑制剂)--to build a more effective therapeutic for castration-resistant prostate cancer.
J&J's oncology pipeline boasts another breakthrough designation for daratumumab(难治性多发性骨髓瘤治疗药物
daratumumab
,人源化CD38
单抗
), a CD-38 targeting therapy for multiple myeloma. That's another program brought in from partners, in this case Genmab, which inked a $1.1 billion deal with the pharma giant. Daratumumab has been tapped by J&J as one of its top experimental drugs, along with sirukumab (戈利木
单抗,
人类抗IL-6
单克隆抗体,治疗
皮肤红斑狼疮(CLE)及系统性红斑狼疮(SLE))and guselkumab(治疗中重度斑块型银屑) for immune mediated diseases--which just delivered positive data from a mid-stage study. The company also plans to swiftly advance its antidepressant esketamine(艾氯胺酮,治疗抑郁症), a version of ketamine. All of those drugs, along with a combo treatment for hepatitis C, are being positioned for approvals in the 2014-2017 time frame.
Impressive as it all sounds, the approval last year of Imbruvica as well as the diabetes drug Invokana (canagliflozin, 中文商品名
卡格列净,
首个SGLT2抑制剂-葡萄糖转运蛋白,有两种亚型即SGLT1和SGLT2,
卡格列净抑制SGLT2,
in a crowded field) and simeprevir(NS34A蛋白酶抑制剂 ,与聚乙二醇化干扰素和利巴韦林(ribavirin)联合用药,用于基因型-1慢性丙型肝炎成人患者代偿性肝脏疾病的治疗) for hep C highlighted an issue for J&J. While the company may have a big pipeline overall, its late-stage pipeline is considered to be rather thin. So when Evaluate Pharma recently listed the top prospective drug launches for 2014, J&J didn't make the list.
The mark of any successful Big Pharma R&D group is a steady stream of major new approvals. That's a tall order, though. For J&J, they have to be hoping that they're taking a short breather between blockbuster advances.
,4 Merck: The slow giant aims for a fast comeback this year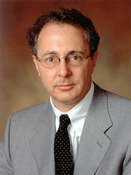 Roger Perlmutter
2013:
$7.50 billion
2012:
$8.16 billion
Change:
Down 8%
As a % of revenue:
17%
Head of R&D:
Roger Perlmutter
MSD has a ways to go before it whittles its R&D budget down to size. The pharma giant has had to account for 7 long years without a major drug approval, and that in turn has forced a complete shakeout on the R&D side. Now Merck has taken the externalization pledge, following a path to drug development that was blazed by rivals who years ago whittled down their own operations as they turned to partners for innovation, set up global deal teams and narrowed their focus.
The giant earned a reputation for having a bad case of the slows under former R&D chief Peter Kim. And the gradual swell of bad news made it inevitable that Merck would take the restructuring approach after claiming for years that its great tradition in R&D would see it to a new wave of products.
The rethink came after regulators rejected sugammadex (新型肌松拮抗剂,欧盟已经上市)for the second time, Tredaptive (烟酸+新型的皮肤潮红阻滞剂拉罗匹仑,2014年欧盟批准上市)failed at the beginning of 2013 and the crucial odanacatib(组织蛋白酶K抑制剂)for osteoporosis program was delayed for safety reasons--which are finally becoming public.
Most of the successes at Merck recently have come with a cloud hovering overhead. Vorapaxar(抗血小板药物,
vorapaxar
用于防止初次心脏病患者复发) was acquired in the Schering-Plough buyout way back in 2009 and recently earned a positive panel vote in its favor. But the prospect of a regulatory approval only came after the company was forced to trim various patient groups out after detecting some significant risk factors. The sleep drug suvorexant (食欲素受体拮抗剂的新一类失眠药物)was rejected by the FDA and handed back to investigators, with regulators demanding that Merck drop the dosage to a level its team already said doesn't work. V503 (九价人乳头状瘤病毒(HPV)疫苗)looks better than Gardasil in guarding against HPV but the big sales expected will likely come at the expense of its established franchise. And there are a couple of allergy medicines that have been approved, though consensus peak sales estimates reach only about $450 million for the pair.
Merck's shot at near-term redemption was turned upside down. Just days ago Merck and its partner Endocyte won support from the EMA for conditional approval of the cancer drug vintafolide(叶酸与一小分子抗癌药物Vinblastine长春花碱联接在一起,当癌细胞将叶酸撮入时,抗癌药也同时进入细胞内) for ovarian cancer--then had to admit that it failed the late-stage study. Merck R&D turned in positive--though unspecified--results for the treatment for non-small cell lung cancer. But the whole program is under a cloud now.
The big kahuna in R&D, though, lies in its huge and growing program for MK-3475. (抗PD1药物,该类药物包括百时美施贵宝的Nivolumab以及罗氏的MPDL3280A,黑色素瘤;在另一项临床试验中,PD-L1表达高于临界值的患者应用免疫相关反应评价标准测出的有效率为67%,应用实体瘤疗效评价标准测出的有效率为57%。而PD-L1表达低于临界值的患者应用免疫相关反应评价标准测出的有效率为4%)
Merck is gambling that its rolling submission for the immuno-oncology therapy MK-3475 can not only beat Bristol-Myers Squibb's rival nivolumab(抑制程序性死亡受体1(PD-1)的单克隆抗体) to the market, but that it can also regain the company's lost rep for focused development work. The FDA's first approval decision for the immuno-oncology drug is slated for late October, and along with the laggards now at the agency may help push the year's collection of approvals to 6--quite an achievement for a company that until recently kept an address at the R&D dog house,
Somewhere along the line, Merck has to establish a network of deal teams around the world, following Johnson & Johnson's blueprint. The big research cuts aren't complete, leaving segments of the development arm of the company in disarray as people get to find out who stays and who goes.
The R&D group also has a pair of closely-watch hepatitis C drugs that won a breakthrough drug designation from the FDA. MK-5172 and MK-8742 are on the threshold of a Phase III study, well behind Gilead's Sovaldi and its combo drug, which will be up for an approval this year. AbbVie and others are racing ahead in the same field, but with payers kicking back hard at Sovaldi's $84,000 price tag, this market seems wide open to new interferon-free therapies--so long as they are priced competitively. And despite the controversy around the BACE strategy in fighting Alzheimer's, Merck is widely viewed as the leader in the clinic. Last December, Merck moved its star beta-secretase program into Phase III, but it remains a wild card.
It may not be pretty and it may be very late in the game, but in R&D a win is a win. And Merck might just be on the verge of some big ones.
5,Pfizer: R&D gets smaller, simpler and not very exciting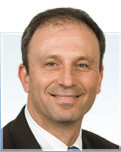 Mikael Dolsten
2013: $6.67B
2012: $7.48B
Change: Down 11%
As a % of revenue: 13%
Head of R&D: Mikael Dolsten
Pfizer has chopped its R&D budget down to the promised number, carving billions of dollars out of the research budget, but the pharma giant has a long way to go before proving that it can generate the kind of new drug approvals needed to sustain the company's long-term revenue projections. And just when it looked more and more obvious that Pfizer has some serious R&D issues in the wake of its downsizing and a possible company split-up, the
Sunday Times
broke the story that the pharma giant had offered to buy AstraZeneca.
The rest has been an orgy of speculation over the likely fallout on the R&D side if Pfizer prevails in a deal driven primarily by taxes and new revenue numbers..
From an R&D perspective, buying AstraZeneca would amount to a giant leap of faith in a radically new direction--an odd choice for a company that had chosen smaller and simpler as its mantra. AstraZeneca has been on a deal spree for years now, trying to make up for a string of setbacks. With CNS therapies on the ropes, AstraZeneca has been investing heavily in cancer and other diseases. And not everything it's doing would fit neatly into Pfizer's core areas.
Much of Pfizer's R&D operation has been focused on beefing up franchises like Prevnar 13(
13
价肺炎球菌结合疫苗), a big earner for Pfizer. The one novel drug in its pipeline that's stirred some serious excitement among analysts following the company is palbociclib(细胞周期蛋白依赖性激酶(CDK)4/6抑制剂,转移性乳腺癌,徐兵河教授作为PI领导中国地区Palbociclib 3期试验7月启动,20家医院), with Phase II data indicating that this drug could produce the kind of results that might warrant one of those accelerated approvals from the FDA that could put this therapy--already on the breakthrough drug list--on the market well ahead of Phase III completion.
Pfizer, though, has a ways to go before it does something as radical as gamble on an early approval for a drug.
Merck helped lend a little excitement to Pfizer's oncology pipeline with the announcement that it would pair its top-billed immune-oncology drug MK-3475 with Inlyta(axitinib,阿西替尼,晚期肾癌) and PF-2566, which targets the 4-1BB receptor, for multiple cancers. And now Eli Lilly is ready to pay up to $1.8 billion to partner with Pfizer on its high-risk anti-nerve growth factor pain drug tanezumab(抗神经生长因子(抗-NGF),骨关节病的疼痛), if it gets back on track after being derailed years ago by safety issues.
There's also a big investment in a late-stage
PCSK9
(
PCSK9
基因拮抗剂,降血脂)cholesterol therapy, bococizumab(降血脂), which entered Phase III in October 2013. That program is running well behind rival therapies at Amgen and Regeneron/Sanofi.
Pfizer won only one new FDA drug approval last year, gaining a green light for Duavee(雌激素/bazedoxifene复合制剂)用于治疗中至重度更年期相关潮热及预防绝经后骨质疏松), a marginal new therapy for hot flashes related to menopause. A slate of new drugs was approved in 2012 but failed to produce the kind of revenue that the company needed. Xeljanz(枸橼酸托法替尼片,用于治疗类风湿关节炎) in particular has been a disappointment. And just a day before Pfizer released its annual numbers, the company announced that two late-stage studies of dacomitinib(靶向HER1、2、3的多激酶抑制剂,晚期非小细胞肺癌), one of its top experimental cancer therapies, had failed to produce significant results for lung cancer. A late-stage SGLT2 diabetes drug—ertugliflozin(2013年4月恒瑞/豪森拿到恒格列净的临床批件), partnered with Merck--will face a group of competitors if it is successful.
Pfizer's left holding a mixed bag of experimental therapies, which might explain why some analysts are more focused on whether the pharma giant will split up its business. Pfizer CEO Ian Read has sold off the company's nutrition business and animal health group and followed up with a split of the business into three basic units last summer. Without some real successes in R&D, he may have little choice but to proceed. Right now, though, the spotlioght remains firmly fixed on the proposed megamerger, and where Pfizer might chop next if it suddenly finds itself with a combined operation that eats up more than $11 billion a year.
6. Sanofi: Checkbook research surges as the internal pipeline flounders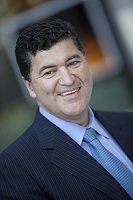 Elias Zerhouni, Sanofi's global R&D chief
2013:
$6.63 billion (€4.77B)
2012:
$6.76 billion (€4.90B)
Change:
Down 2%
As a % of revenue:
14.5%
Head of R&D:
Elias Zerhouni
(Editor's note: Pharmaceutical R&D accounted for the lion's share of the total R&D budget, with a little more than €518,000 for vaccines and a slice for animal health.)
Some weeks ago, Sanofi CEO Chris Viehbacher was on Bloomberg TV discussing Sanofi's late-stage pipeline. Viehbacher took the chance to tout the company's pipeline as "one of the top 5" in the industry, which is questionable at best. But he had some remarkably frank comments about the R&D process and how a company like Sanofi, which has had a bleak internal record when it comes to drug development, can get its hands on promising new drugs and sell them--which it is very good at.
During the conversation, Viehbacher highlighted 4 key late-stage programs: The PCSK9 cholesterol drug alirocumab, an IL-4 therapy for atopic dermatitis (the Phase II drug dupilumab), a Phase III IL-6 treatment for rheumatoid arthritis (sarilumab), and a vaccine for dengue. (Curiously, Viehbacher neglected to mention the late-stage diabetes drug U300, its best shot at fighting back competition for its big Lantus franchise.)
It's no coincidence that the first three drugs Viehbacher cited are being worked on at Regeneron, a biotech company that has been joined at the hip with Sanofi on developing new treatments. Sanofi owns a significant minority share in Regeneron, which brought up the inevitable question of whether Sanofi would buy the company.
No, replied Viehbacher, "that's a quick way to screw it up."
For a pharma executive who had engineered a $20 billion-plus buyout of Genzyme, it was a particularly telling remark. The FDA recently rejected Genzyme's Lemtrada for multiple sclerosis, one of the top drugs in the company when it was bought out, after blasting its safety and efficacy results. That drug may now never make it to the U.S. market, though Sanofi is making a second attempt at an FDA approval after adding extension data from its late-stage studies. Genzyme overall has done little to propel Sanofi's near-term R&D prospects aside from an OK for the MS drug Aubagio, which has paled in comparison to Biogen's new Tecfidera(富马酸二甲酯,多发性硬化症).
Sanofi's attempt to build up its drug portfolio has met with repeated failures as a wave of generic competition hit. Iniparib(一种PARP1抑制剂,乳腺癌,卵巢癌) was axed last year. Four months later fedratinib(JAK2抑制剂,开发用于治疗3种主要类型的骨髓增殖性肿瘤:原发性骨髓纤维化、真性红细胞增多症、原发性血小板增多症)was on the chopping block after the FDA ordered a clinical hold on trials. The application at the FDA for lixisenatide(胰高血糖素样肽-1(GLP-1)受体激动剂,糖尿病), another
GLP-1
drug facing a crowded field, was put on hold as the company waited for more Phase III data.
Stymied by French authorities in completing a major reorganization and downsizing of the pharma company's R&D ops as it shifts focus to Boston, Sanofi has been turning increasingly to outside biotech companies to deliver real innovation. So at the beginning of this year Sanofi bought into Alnylam's resurgent
RNAi
pipeline, paying $700 million for a 12% stake in the biotech in the hope it will replicate the bountiful partnership Sanofi has with Regeneron. It is almost the last major pharma company to view RNAi as a major new research field--as evidenced by the recent exits of Merck and Novartis.
The Alnylam deal also makes
Genzyme
a cross-town partner on patisiran, in development at Alnylam for TTR-familial amyloid polyneuropathy(家族性 淀粉样多神经病变), with Sanofi gaining marketing rights outside of North America and Europe.
Alnylam, Viehbacher noted in his interview, had just bought out Merck's RNAi tech--acquired in the Sirna buyout and sold for a pittance of what Merck had paid for it. But that's the Big Pharma experience when it comes to buying companies, he noted.
"I think if we had bought it we would have managed to screw it up too," Viehbacher told
Bloomberg
. The CEO should get credit for frankness, but it's a testament to Big Pharma's innovation travails.
Sanofi's best attributes at R&D now rest with how it uses its check book to buy into new partnerships. Understanding that, and acting accordingly, may well be half the battle in Sanofi's innovation struggles.
7. GlaxoSmithKline: A big swap simplifies things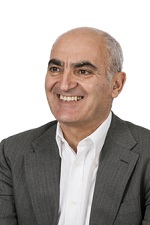 Moncef Slaoui
2013: $6.58 billion (£3.922B)
2012: $6.66 billion (£3.97B)
Change: Down 1%
As a % of revenue: 14.5%
Head of R&D: Moncef Slaoui
Recently, when GlaxoSmithKline cheered the FDA's approval of its GLP-1 diabetes drug albiglutide(阿必鲁泰), the Big Pharma player was able to extend its streak of new drug approvals for last year.
It was because of that streak that Morningstar's Damien Conover handed GSK the title for the best R&D group in Big Pharma, about 4 years after the company restructured its pipeline to create dedicated research teams more narrowly focused on key programs. But it's never easy in the R&D world, and GSK knows better than most just how difficult it is to win--and retain--recognition for pushing real innovation in the clinic.
That string of new approvals is significant. GSK grabbed the title for most new drug OKs for 2013, and its performance was head and shoulders above its Big Pharma colleagues. But almost every advance comes with an asterisk.
Albiglutide
is headed into a crowded field, like most of GSK's new drugs. GSK has been swinging at the fences with some big blockbuster contenders like
darapladib
(成人急性冠状动脉综合征) and
MAGE-A3
(免疫疗法) and
drisapersen
for
DMD
(杜氏肌营养不良症(DMD), but that whole slate of therapies has run into one failure after the next. And drisapersen was ditched, with the pharma giant handing back rights to the drug. Its biggest breakthrough came for Anoro Ellipta(umeclidinium/vilanterol 吸入粉,COPD), which is expected to make a strong bid for blockbuster status as Advair(Salmeterol/Fluticasone Inhaler,沙美特罗,氟替卡松气雾剂) fades.
That sets the stage for one of the biggest R&D shakeups so far this year as GSK follows through on a major swap with Novartis, handing over its cancer drug portfolio, all its postapproval development work, a closely watched AKT inhibitor, and options on its experimental oncology therapies in exchange for a big vaccines division--a field in which GSK enjoys a major global role.
Technically, GSK will remain active in cancer R&D with a shot at marketing anything Novartis doesn't want. In the real world, though, GSK can't have much--if any--future planned in oncology. In this industry, you always say you can go it alone to enhance the value of a franchise to a prospective buyer. Right now, it looks like a loose end.
While GSK continues working on darapladib and MAGE-A3--with its heart drug team recently making a weak claim that the first darapladib Phase III trial demonstrated a clear signal of activity--more of its midstage therapies need to be shifted into final Phase III testing.
There's been some good news on GSK's R&D front recently. Investigators for GSK say they nailed the primary endpoint in a Phase III study of its injectable IL-5 drug
mepolizumab
(重症哮喘,美泊利单抗mepolizumab), beating out a placebo with statistically significant results for severe eosinophilic asthma(重症嗜酸性粒细胞哮喘) and setting the stage for the first regulatory filings for the drug.
Among its next round of late-stage programs expected in 2014 and 2015 you'll find two new respiratory programs for COPD and asthma.
Like any big deal, the one between Novartis and GlaxoSmithKline will get a thorough vetting by regulators. That will leave some of their R&D teams in limbo for a while, with plenty of time to ponder the prospects of being invited to make a move to some distant R&D site.
8. Lilly: Looking to R&D for a 10th inning comeback win

Jan Lundberg
2013: $5.53 billion
2012: $5.27 billion
Change: Up 5%
As a % of revenue: 24%
Head of R&D: Jan Lundberg
These are perilous times for Eli Lilly. Projected losses from generic competition got much worse with the loss of patent protection for
Cymbalta
(商品名:欣百达,duloxetine hydrochloride,盐酸度洛西汀, 肠溶胶囊,抗抑郁,五羟色胺和去甲肾上腺素双递质抑制剂). A promised pair of drug approvals didn't materialize last year and were promptly forgotten by management. Over the past 5 years Lilly has had no significant approvals worth discussing, lost its leading role in the neurosciences field and has been painfully slow in bringing along a new set of
diabetes drugs
that are absolutely required to make sure that the pharma company's numbers start to rise again after this year's plunge.
Lilly is already insisting that it is starting to turn things around. One drug has been approved and two more green lights are expected as Lilly finally gets down to carving out a billion or more dollars from its R&D budget. Further failure, as they say at NASA, is not an option.
Lilly wound up 2013 with 4 drugs listed under its online regulatory review section. Oddly, that group still included an enzyme replacement therapy dubbed
liprotamase
(胰腺酶替代治疗新药), which was dumped in December after languishing for years at Lilly following an FDA rejection years ago. There's empagliflozin, an undistinguished
SGLT2
diabetes drug that will sit on the shelf for some months to come--after the FDA rejected the treatment based on Boehringer Ingelheim's problems at one of its manufacturing facilities--while rivals who reached the market first get a chance to consolidate their position. And a biosimilar of Lantus(赛诺菲公司:甘精胰岛素注射液 商品名:来得时,insulin glargine injection)appears to be stymied, perhaps until 2016, due to some widely forecast legal hurdles erected by Lantus' owner Sanofi.
Lilly's top chance of finally distinguishing itself in the R&D field still rests with
dulaglutide
(胰高血糖素样肽,每周一次)--a promising GLP-1 drug which managed to prove itself not inferior to
Victoza
(important for a drug with an easier dosing regimen)--and the newly approved cancer drug ramucirumab(商品名:Cyramza,雷莫芦单抗,化疗失败的胃癌、胃食管连接处腺癌), which put up good numbers for two types of cancer, while blowing its shot at breast cancer. Ram, now being launched as Cyramza for stomach cancer, is not starting with the most lucrative approval in the world, but any kind of win in this environment is a plus for Lilly. And further approvals could make this one a blockbuster.
Several more approvals are promised for each of the next few years to come, which will rely on a collection of late-stage drugs that includes such long shots as their latest Phase III Hail Mary for the Alzheimer's drug solanezumab, the cholesterol drug evacetrapib(降血脂,CETP抑制剂) and tanezumab(镇痛,神经生长因子受体抑制剂,单抗), an anti-NGF pain therapy which the FDA put on hold in 2010 as a host of safety issues emerged for the class. Lilly is willing to gamble on a $1.8 billion deal--including $200 million upfront--that the safety issues can be addressed and this drug can make it to a big market.
Other hopefuls include tabalumab, an anti-inflammatory that flunked out for rheumatoid arthritis at the beginning of 2013, as well as baricitinib(口服JAK抑制剂,风湿类风湿) and ixekizumab(银屑病,人源化抗白介素17单克隆抗体). Tabalumab and baricitinib both deliver Phase III data in the second half, while specific late-stage results for lung cancer drug necitumumab are due to be released at ASCO.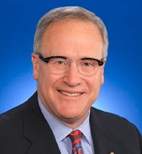 Lilly CEO John Lechleiter
Most analysts overlook Lilly's original promise of new approvals in 2013, happy to give this pharma giant 2nd, 3rd and 4th chances in the hopes that it can turn things around. But the damage being inflicted by a series of late-stage failures in the clinic as generic competition crashed into its top franchises is serious. Net income for Q1 dropped 53% year over year. Salaries have been frozen, without hurting CEO John Lechleiter's major league income, and it's facing a tough set of rivals when it comes to carving a place for itself in diabetes.
This year Lilly plans to cut about $1 billion out of its R&D budget, a necessary maneuver if it hopes to ever whittle down the top 10's highest ratio of R&D spending to revenue. Adding Novartis' animal health division may help the bottom line, but Lechleiter's plan for relying largely on the internal pipeline projects is looking like too little, too late when it comes to saving the company's reputation for innovation.
9. AstraZeneca: Trying to shed a reputation for constant sorrows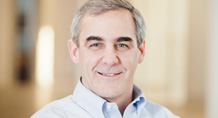 Briggs Morrison
2013:
$4.82B
2012:
$4.24B (restated)
Change:
Up 13%
As a % of revenue:
18.7%
Heads of R&D:
Briggs Morrison, Mene Pangalos, Bahija Jallal
AstraZeneca had become the poster child for R&D dysfunction at the end of 2011, beset by repeated clinical failures, suffering from one of the thinnest pipelines in the industry and led by a CEO, David Brennan, whose executive confidence started to look like cluelessness.
New CEO Pascal Soriot has tried to mount a comeback using some dramatic maneuvers. With considerable fanfare he's building a new HQ in Cambridge, scrapping facilities in Alderley, partnering on a slate of programs that range from the very early stages of research to already approved, and vowing to do more deals. Recently, he even declared that the turnaround of the company had been accomplished, even though generic competition will continue to eat up its revenue line for some years to come.
Now that Pfizer has come calling with a $106 billion buyout offer, AstraZeneca execs have followed up by claiming the pharma giant already has the drugs needed to create a fantastic future. They even attached some rosy--if not occasionally outlandished--peak sales projections to make their point. Now they just have to sell it to investors, many of whom have been disappointed before.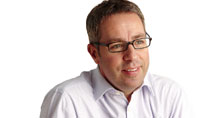 Mene Pangalos
Last fall and early this year, amid the bullish R&D pronouncements, AstraZeneca's share price mounted a major rebound. Part of that appears to be due to AstraZeneca's appearance in the race for immuno-oncology drugs. The company isn't in the lead of this race. It's not in second, or even third place. Rather you can find it in 4th place, behind Bristol-Myers Squibb, Merck and Roche. Early data may pop up at ASCO in early June, though, and investors have become so whipped up at the idea of buying into a golden lottery ticket that AstraZeneca has benefited from the heated speculation about patient benefits and peak sales. Immuno-oncology was also back in the spotlight after it emerged that Pfizer made at least a passing offer of $101 billion for the company--a head-scratcher for any long-term observers of M&A, as megamergers are definitely out of favor.
Happy to see the renewed interest in the company, AstraZeneca is now pushing the immuno-oncology program for the anti-PD-L1 MEDI4736 into Phase III. The pharma giant also recently signaled that its lung cancer drug AZD9291--a third-generation irreversible epidermal growth factor (EGFR抑制剂) receptor TKI which has just been awarded "breakthrough" status by the FDA--is also headed directly into late-stage testing, alongside benralizumab (人源化IL-5R alpha单抗,哮喘) and tralokinumab(哮喘). Benralizumab is an IL-5 asthma drug and tralokinumab is an IL-13 anti-inflammatory.
The lottery ticket syndrome also seems to be playing a role for AZD3293, a BACE(BACE是参与淀粉样前体蛋白转换成淀粉样β蛋白的一种酶) inhibitor drug for Alzheimer's that is stirring excitement in some circles at the idea of being moved into a late-stage study. AstraZeneca is competing in a field in which there's no certainty of what causes the disease or that this drug is completely safe.
But one big blockbuster in the pipeline could seriously pump up overall revenue. And there is no bigger payoff possible than the one that awaits the first new Alzheimer's drug.
First, though, they'll have to prove that it works.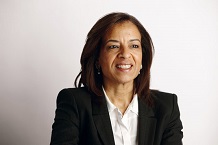 Bahija Jallal
Winning has now become a mantra at the company. That helps explain why the pharma company bailed on researching drugs for neglected diseases. Anti-infectives and neurosciences are also on the out now at AstraZeneca, as Soriot narrowed the company's broad R&D range in the wake of its Q1 numbers.
One of the last deals Brennan approved before his departure was the $1.26 billion buyout of Ardea, which controlled a very interesting gout (lesinurad,痛风)drug. He and then-R&D chief Martin Mackay may have done something right. A few weeks ago top-line results for lesinurad demonstrated a strong response, spurring some excitement among the analysts following the company.
Among its top drugs in late-stage development is olaparib(口服多聚ADP核糖聚合酶(PARP)抑制剂,奥拉帕尼,用于BRAC基因突变的病人), once a big write-off but now back in the clinic. AstraZeneca reversed that big charge-off after dosing the first patient in a Phase III trial inspired by a retrospective analysis of the midstage data--a high-stakes gamble that the PARP inhibitor will benefit a large portion of the patient population with a BRCA mutation.
Repurposing failed drugs doesn't earn a lot of respect among analysts, though. Amgen and AstraZeneca are partnered on the IL-17 therapy
brodalumab
(抗白介素17受体单克隆抗体,银屑病), one of a number of late-stage psoriasis drugs that will be crowding into the market together--also not the kind of clean breakout drug investors are looking for.
Last February--as AstraZeneca quietly swept out failed drugs, including one for depression, as it heralded advances--the pharma giant counted 11 drugs in late-stage development, with another 19 waiting in the wings.
That's not enough for Morningstar, which placed AstraZeneca out of the top 10 after assessing a miserable track record on new drug approvals. Add it all up and Morningstar sees long-term negative growth, keeping AstraZeneca in the industry cellar.
10. Amgen: Pushing hard on R&D, despite the risks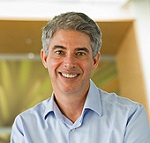 Sean Harper
2013:
$4.08B
2012:
$3.38B
Change:
Up 20%
As a % of revenue:
22%
Head of R&D:
Sean Harper
When Amgen acquired the viral cancer vaccine
T-Vec
(溶瘤免疫疗法,黑色素瘤) in a $1 billion buyout deal back in 2011, then-R&D chief Roger Perlmutter clearly felt he had a potential blockbuster on his hands. But those high hopes have always generated some skepticism among analysts, many of whom were nodding sagely when T-Vec recently just missed statistical significance for improving overall survival in a top-line analysis of its Phase III study.
Perlmutter's new job as head of R&D at Merck may give him a chance to prove that this therapy has some real potential. He recently executed a deal to pair Merck's hot immuno-oncology drug
MK-3475
with T-Vec. And there's also a program matching T-Vec with Yervoy.
T-Vec remains one of Amgen's top late-stage drugs, a key program in a company that has continued to rely heavily on Perlmutter's earlier choices. Amgen is close to halfway through a blizzard of Phase III studies for its PCSK9 drug evolocumab (AMG 145,PCSK9基因突变的高血脂患者), repeatedly demonstrating its ability to dramatically lower rates of bad cholesterol, which is right on track for a regulatory application later in the year.
Ironically, it was a steep Phase III tab that forced R&D's share of the budget to uncomfortably high levels, causing some deep unease among investors that triggered a reorganization of R&D under Perlmutter and may have played a big role in getting him forced out alongside CEO Kevin Sharer. Similar numbers, though, don't appear to be roiling the waters for new CEO Robert Bradway, with R&D spending up 20% year over year and consuming a bit more than 22% of the revenue stream at Amgen last year. Bradway, though, is still celebrating the positive effects of some smart dealmaking, including last year's acquisition of Onyx.
But it hasn't all been smooth sailing. (It never is.) Last fall omecamtiv mecarbil failed a key Phase IIb heart failure trial, just weeks after Amgen paid Cytokinetics $25 million to expand their licensing pact. And investigators say they'll wait for a read-out on the data from a Phase II study of an oral version of the drug before deciding whether to green-light a Phase III program or scrap the effort.
Another Perlmutter program, AMG 386(作用于为肿瘤提供营养的血管), was pushed ahead in the clinic for ovarian cancer. Last summer Sean Harper touted the news that the anti-angiogenesis drug, now dubbed trebananib(AMG386,重组肽-Fc融合蛋白[或称肽体(peptibody)]), achieved promising top-line results from the first of three Phase III studies.
Amgen and AstraZeneca pushed their IL-17 psoriasis(银屑病) treatment brodalumab into Phase III in the fall of 2012. Harper has already boasted that the therapy achieved primary and secondary endpoints in Phase II, with bullish expectations for their Phase III program. The big problem is that there are a number of rivals for this indication in Phase III, leaving Amgen to fight for a slice of the pie.
CEO Bradway was brought in to reposition the company for the future, and he's been winning kudos on that score. Amgen--now more of a pharma company than the Big Biotech it bills itself as--has reorganized and expanded in the Asian market while fighting along two fronts in the biosimilars niche--both developing new knockoffs as well as pushing state laws that are likely going to hamper adoption of cheaper replacements of the company's lucrative
anemia
franchise.